---
---
VGA - Planets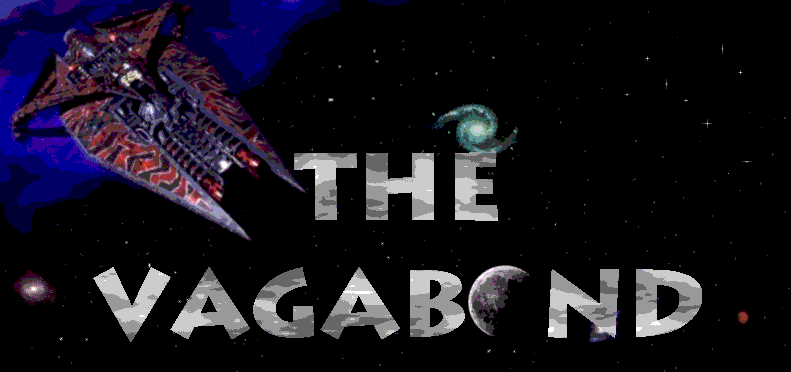 Our aim
Create a FAIR and WELL BALANCED game!

We are a few experienced PHOST players for more than 10 years.
By discussing Planets we identified
several bugs, some poor settings and problematic features.
The Vagabond site offers many suggestions how to solve them
as well as two optimized shiplists and many good addons
(also for THost).

Sooner or later we will convice you with our ideas. ;-)
RESISTANCE IS FUTILE!!!

Topics
VESAC(C)
Vagabonds Enhanced Shiplist And Combat (C)onfiguration:
improved settings for the standard shiplist
where mass and quality of ship equipment counts.
TLIST
An improved version of the standard Tim shiplist.
TLIST is more balanced. All ships are valuable and useful now.
TLIST can be taken for Host, PHost (standard settings) and VESAC(C).
Recent version TLIST1.1

PLIST2
An improved version of the standard PLIST;
without bugs and also more balanced.
Some new ships were added.
PLIST is dedicated to PHost v3+.
Recent version is PLIST2.4
PLIST3
bases on PLIST 2.4.
Includes new PHOST 4 features like an experience system,
new ship missions and hull functions,
and level-dependent hull functions.
NEW Recent version is PLIST3.2

PAL /PBP system
A PAL Discussion, a PBx addon, new PAL default settings and the new PBP system of PHost v3.3d.

VGAP Player Index v1.0
The VGAP Player Index v1.0 (VPI) is a rating system for the economical behaviour and
actual fleet strength of a player in dependence of the choosen race, settings, and universe.

Hints and Guidelines for Hosts
A checklist, guidance and hints for hosts to set up a good game:
how to select a universe, discussion of (p)master config and p/hconfig settings
(based on our own experiences), player motivation.
Alternative towing model
Experience table for tim-combat (Phost4)

Games
These PLIST games are offered mainly for
EXPERIENCED and motivated PHOST players;
motivated to learn and fight until the bitter and/or glorious end.
Addons for MS-DOS and UN*X:
| | | | | |
| --- | --- | --- | --- | --- |
| | Checkvic | - | Addon for PHOST3 and greater which offers an alternative victory condition. | |
| | CountMines | - | Count all mines in a VGAP game. | |
| | CutScore | - | An anonymous scoreboard for VGAP. | |
| | Explore Map 2.x | - | Explore Map for PHOST3 and greater creates individual xyplan.dat files for each specified player. | |
| | HoldQueue | - | This addon for PHOST controls the build orders of CPlayers. | |
| | HostUFO | - | This host utility program (for "TimHost") sends messages to players with information on scanned UFOs. | |
| | MoreWorm | - | A Rapid Transport System for PHOST3. | |
| | PAAGhoul | - | Addon for PHOST3 and greater which kills a race if a player misses a distinct number of turns. | |
| | PBP | - | This addon for PHOST3 removes the PB? priority build friendly codes from all planets. | |
| | pfcx | - | Addon for PHOST3 and greater which detects specified planet or ship FCs and changes them to random numbers. | |
| | PlanTow | - | A new tow model for Host and PHOST. | |
| | POneAlly | - | Limit the number of allies per player. | |
| | PQBOOST | - | This is a PDK version of QBOOST which is an addon to boost PHOST's build queue. | |
| | PTaxWatch | - | Prevent overtaxing. It's an addon for PHOST. | |
| | Stargate | - | Addon for PHOST3 and greater which allows faster movement through the galaxy. | |
| | tfcx | - | This addon for "TimHost" detects specified planet or ship FCs and changes them to random numbers. | |
| | VGAP Toolkit | - | The VGAP Toolkit for DJGPP is designed to simplify the writing of player- and host-addons for VGA Planets. | |
| | VGAScAve | - | Output a score average over an eligible number of turns. | |
Tools for MS-DOS and UN*X:
| | | | | |
| --- | --- | --- | --- | --- |
| | AMASTER | - | Universe master program for PHOST3 and greater. | |
| | Choose | - | Find optimal race assignments. | |
| | LogVPI | - | Log VGAP Player Index (VPI) status informations. | |
| | Plangineer | - | A powerful tool for manipulating VGA Planets host data. | |
| | PlanSpy | - | A 'plugin' for Planets.exe. | |
| | PEdit | - | A portable editor for VGA-Planets host data. | |
| | PQueueEd | - | A basic ship build queue editor for PHOST3 and greater. | |
| | PTaxSim | - | A VGA Planets economy simulator. | |
| | Show | - | A portable planet and ship viewer. | |
Degi (Administrator, content)
Heiko (Administrator, programming)
Piotr (programming)
Thomas (content)
---
Last Modified: 15-Oct-2009
<URL:http://phost.de/~vagabond/>
<URL:mailto:the_vagabund@gmx.de>
---